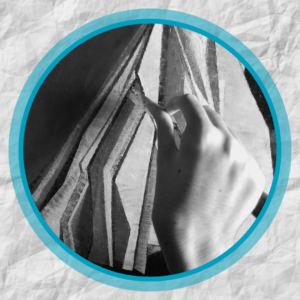 Artist statement
Women at the heart of the lines as at the heart of their lifelines.

margot barbier
Margot Barbier concentrates her work on the enhancement of the female figure in all its richness and complexity.
Each woman is retranscribed as a subtle architecture within a larger plan: unique but connected. The artist's women are their own master builders untangling the threads of their destiny.
The artist creates women who are symbols and invitations to fulfilment and liberation.
Tangled or pure, the lines bear witness to the interweaving of women in their environment, they weave their societal, psychic, physical and family context…
From an inextricable straitjacket to gentle liberation, each woman is inscribed and advances at the heart of her history.
In colour or black and white, smooth or textured, the artist combines colour and matter in search of suspended moments, fragments of personality, emotions that emerge, dreams that blossom…
The spectator identifies emotionally with the works through a mirror effect, opening the doors of introspection and plunging into an inner journey.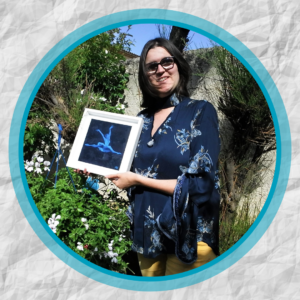 Biography
Influences
Classicism, modernity and intemporality intersect, intertwine and balance each other in the life and work of Margot Barbier.
Passionate about art and art history from a very young age, her taste is particularly focused on the period from the mid-19th to the mid-20th century. The richness and eclecticism of her references are founding for her work.
Formation
Like many artists of previous centuries, the artist follows a classical training in private studios.Her studies began at a very young age by copying the great masters that she was so passionate about, with Annabelle Lasserre, an artist and art restorer, notably for the Louvre. Her career continued in the atelier of Jacques Letrosne, a landscape artist from Aix-en-Provence, with whom she worked tirelessly on live models, drawings and oil paintings for several years.
Diffusion
The discovery of Kees Van Dongen's work "La danseuse du rat mort" marks a major turning point in her work. The artist reworks the work as a composer creates variations and the gaze of this woman who hung it in a book found by chance in a bookstore will never let it go.
The series created from this work earned her the public prize in the "quality" category at an exhibition "Jeunes Talents" in a contemporary art space in Aix-en-Provence.
Sensitive to the values of Ksenia Milicevic's Art Résilience movement, Margot Barbier is encouraged in her work by the founder of this movement.
From Aix-en-Provence to Paris and abroad, the artist's works are also exhibited at their place of creation in Venelles. There is nothing like an appointment at the atelier to discover the monochrome women and their creator during a privileged moment!
L'atelier de Margoulette
The creation of l'atelier de Margoulette in Venelles in 2015, allows her to transmit her passion and to offer this formidable means of expression that is art to very varied and sometimes distant audiences from culture.